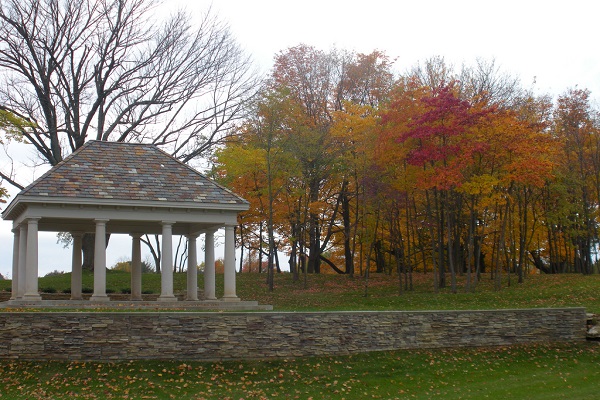 Joseph McCarty, a pioneer from New York State, came west seeking a new home. Reaching the Fox Valley, he built the first campfire in April of 1834 on the island, which is now the site of downtown Aurora. He thought that the Fox River location was an ideal place for a new community and told his brother, Samuel. It was not long before Samuel arrived, family was sent for, and a permanent settlement was taking roots. The settlement was named McCarty mills for the brothers' grist mill and sawmill. In 1837, when a Post Office was established, the village became Aurora, goddess of the dawn. Later, when the City was the first in the United States to use electric lights for publicly lighting the entire City, it achieved the nickname of "City of Lights".

The modest camp of 1834 has grown into a teeming city. With a population of 197,899 according to the 2010 census, the City has steadily grown throughout the years to become the second largest city in the state

(Source: https://www.aurora-il.org/about/history.php)
Updated: 21st May, 2019 10:00 AM.